Proud of our crop
We want our customers to feel confident that when they purchase any of our mushrooms that they are grown within GlobalGAP (Good Agricultural Practice) standards, they are harvested by employees that enjoy an ethically sound company (Sedex registered) to work for and packed at the highest standards (BRC) to ensure a quality product is delivered day in and day out.
Accreditations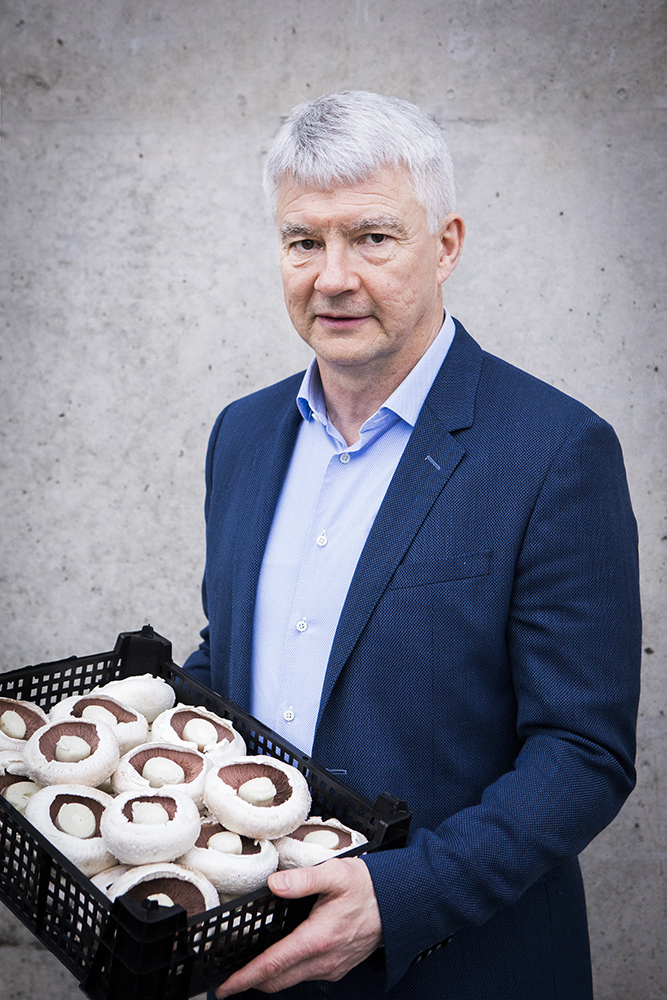 GLOBALG.A.P is a farm assurance program, translating consumer requirements into Good Agricultural Practice.
Tesco Nurture was launched in 1992, it is an exclusive, independently accredited, quality standard that assures each Tesco fruit and vegetable grower is independently audited and monitored regularly to ensure the produce is grown in an environmental and responsible way.
M&S Field to Fork is its own farm assurance scheme which aims to guarantee the high-quality of the food that the retailer is famous for offering.
BRC. The British Retail Consortium Global Standard for Food Safety is developed by food industry experts from retailers, manufacturers and food service organisations. It provides a framework to manage product safety, integrity, legality and quality.
SEDEX. The world's largest collaborative platform for sharing responsible sourcing data on supply chains. Sedex manages performance around labour rights, health & safety, the environment and business ethics.
BordBia Quality Assurance Scheme. Built on best practice in farming and processing, current legislation, relevant industry guidelines and international standards – and are accredited to the ISO17065/2012
Nutrition
Northway Producer Organisation
Gold Circle Mushrooms are members of the Northway PO. The organisation has 27 grower members of which Gold Circle is the largest grower member. Currently the PO is finalising funds to build a compost yard in Northern Ireland. This strategic move will help the member growers' source consistently good compost at a competitive price.